Enjoying dinner in true traditional Japanese style will be the most memorable part of staying at a Ryokan. We offer luxurious Japanese cuisine to delight your senses. Each dinner we provide is part of a very formal selection of Japanese dishes that varies seasonally. Each dish is made with only fresh, seasonal food prepared daily. A traditional Japanese breakfast is always served.
If you are a vegetarian or have any allergies to meat, eggs or even fish, please let us know what you cannot eat by e-mail, when you make a reservation. There is not many dairy products in a Japanese diet, but we would appreciate if you inform us of your any special requests, in detail, beforehand.
Also, if you have a preference for a particular type of Japanese food, for example, Tofu dishes, we will do our best to find alternatives.
Dinner for this month
The dinner selections for this current month.
The menu changes each month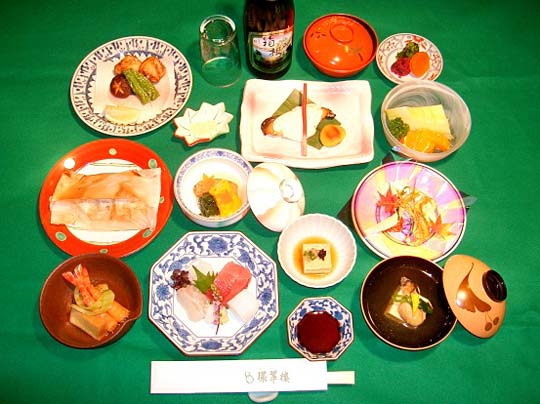 ---
Online Reservation
---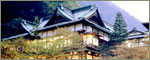 Hakone Hot Springs
Kansuiro Ryokan
88 Tonosawa Hakone-machi Ashigara-Shimogun Kanagawa 250-0315
Japan
TEL (Int+81) 460-85-5511
FAX (Int+81) 460-85-5856
info@kansuiro.co.jp